In Canada there are over 100,000 people with developmental disabilities who cannot access affordable housing in their community, and the supports they need to maintain a good quality of life.
My brother, Michael, is one of those people. Michael is 27 years old and has a developmental disability. He requires 24-hour support in a home built to accommodate his unique needs.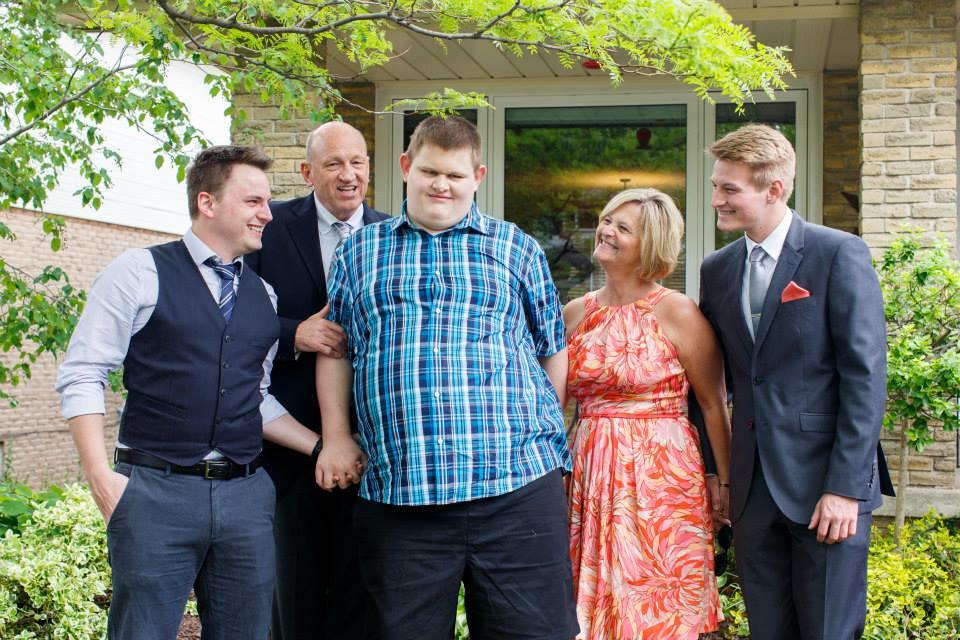 For over 10 years, my brother has been on Ontario's wait list for government subsidized housing. According to a 2017 report, there are over 18,000 adults with developmental disabilities in Ontario on this list. Joining the waiting list today means waiting for periods of over 20 years before being considered for a housing 'placement'.
This is not sustainable. Many of these housing models require people with disabilities to give up their independence by living in congregate residential settings. People with disabilities who accept a housing placement are unable to choose who they live with, and have little say about where in community they end up.
Michael, and the 100,000 other people with developmental disabilities in this country in need of housing, deserve better. People with developmental disabilities deserve to have the supports they require to live in typical homes in community, where they can exercise choice and control over their life.
Seeking an alternative, many people with a disability and their families are collaborating with local organizations, developers, and other families to develop long term solutions to the housing crisis.
Inclusion Canada's My Home My Community initiative works with partners across the country at the local, provincial, and national level to make inclusive communities and better housing options for people with developmental disabilities a reality. In our work, we have identified three different pathways to inclusive affordable housing which allow people with disabilities to live fully in community with the supports they require.
Individual and/or family-led housing solutions – Many families have ideas about how to develop their own inclusive housing solutions, and many have already been successful in carrying them out. With support, knowledge sharing, and tools, more individuals and families can take action for themselves.
In Brockville, Ontario, the Legacy Homes Initiative provides planning resources, acquires individual homes in the community, and provides lifelong lease agreements to people with developmental disabilities to ensure security of tenure and supports to enable inclusion.
2. Local Partner Solutions – Our federation member organizations and other community organizations can work with individuals, families, housing providers, and private developers to ensure there are options within larger inclusive developments dedicated to people with developmental disabilities.
Semiahoo House Society in South Surrey, B.C. created the UNITI-Chorus initiative, developing affordable rental housing designed to fit the support needs of people with intellectual disabilities but including tenants both with and without disabilities.
3. New Development and Regeneration – There are already substantial resources and assets in communities across Canada that could be used to create new inclusive affordable housing. We are developing the tools to help housing providers and developers turn this untapped potential into new housing for people with developmental disabilities.
Community Living Toronto worked with housing developers in Toronto to secure individualized rental apartments in large condo buildings for people with developmental disabilities to provide security of tenure, housing affordability, and supports for inclusion.
My Home My Community is committed to promoting and provoking innovative and inclusive housing solutions for all people with a developmental disability in Canada. We continue to work on creative ways to use the Registered Disability Savings Plan (RDSP) as a tool for achieving home ownership and develop resources that can guide families, people with disabilities, local organizations, and developers to secure inclusive affordable housing in their own communities.