Founded in 1958, Inclusion Canada is a national federation of 13 Provincial/Territorial associations and over 300 local associations working to advance the full inclusion and human rights of people with an intellectual disability and their families. Inclusion Canada is a family-based association, governed by a Board of Directors with representation from across Canada, activated through a national network of volunteers, and supported through a national staff team.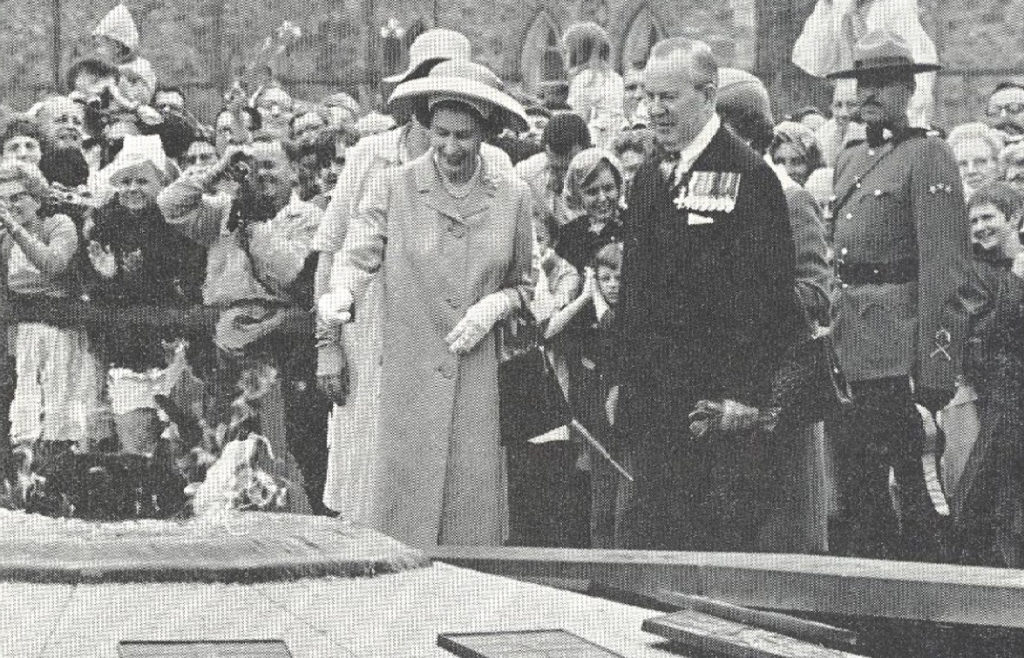 Inclusion Canada's organizations include the Inclusion Canada Foundation, Institutes for Research and Development on Inclusion and Society (IRIS), Inclusive Education Canada (IEC), and Ready, Willing & Able (RWA).
Inclusion Canada works in collaboration and shared leadership with our provincial-territorial member organizations and with other national partners and disability organizations to advance shared agendas for inclusion.
We are known for
Working with early learning and childcare centres to enable them to include all children.
Working with school systems and educators so that all children receive a quality education and the opportunity to enjoy school with their peers.
Creating employment opportunities for people with an intellectual disability.
Enabling people to become involved in their communities through recreation, leisure, and volunteerism.
Ensuring people have access to the support they need to live their daily lives in their own communities.
Supporting the dreams and rights of people who have an intellectual disability to live in homes of their own with the proper supports.
Taking a leadership role in working with government to promote policies and programs that support people with an intellectual disability to live, learn, and work in their communities.
Providing information, resources, and training for families, service providers, and others.
Working with the criminal justice system to ensure people with an intellectual disability are treated fairly.
The spark that ignites

Histories are written and made in the struggle by real people, their social movements and organizations to shape values, and in their struggles over what values will predominate in a society, and an economic, cultural and political order at any particular time. The core of our history, at the core of who we are as an Association and as a movement, is precisely these struggles. – Michael Bach, Inclusion Canada EVP 2002-2017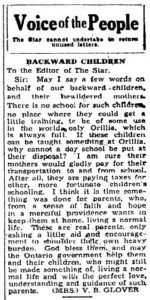 The beginnings of our movement date back to the 1930s, when parent groups began to form to make their private struggles collective ones and to gain public attention for their cause. These grassroots networks of family organizations began in Montreal, and later in Saskatchewan and Ontario. One example of local organizing was a grandmother, Victoria Glover, who wrote an editorial to The Toronto Star in 1948 that galvanized parents.
Access to education (as it was illegal for children with intellectual disabilities to attend school) and services were the mobilizing issues of the day. Parents formed local associations and then provincial associations to advocate with governments and coordinate efforts across communities. In 1958, provincial associations formed the Canadian Association for Retarded Children (CARC) to bring a national voice to their concerns.
Throughout the 1960s, local associations developed local services for people with an intellectual disability, and provincial governments began expanding facilities as well as a result of family and organizational advocacy. As early as 1963, discussions began about the need for a National Institute on Mental Retardation (NIMR). The Institute (now IRIS) was launched in 1968 "to help stimulate the process of translating theory into action, and conversely, to channel problems faced in the field to those able to conduct the necessary investigation and applied research."
As the decade of the 60s closed, the Association was witness to an impressive expansion of local services, research and demonstration initiatives, a growing number of 'Directors of Mental Retardation Services' in provincial governments, and the creation of research facilities. While these developments (including sheltered workshops, segregated schools, and group residences) demonstrated success by 1960s measures, they also gave the Association reason to pause and reflect on its future directions and purpose.
It is almost impossible now, to imagine life in those days for people with an intellectual disability and their families. Society had little warmth or welcome for them. Support in the community was not on government agendas. If families had any choice, it was between no help at all or the institution which, under Health legislation, offered little beyond basic medical and custodial care. Often, families had to shop around even for a general practitioner who would accept our children as patients. Although some families began to reach out to each other, most remained isolated in uncaring communities facing, daily, the social stigma of intellectual disability. – Audrey Cole, Inclusion Canada Distinguished Associate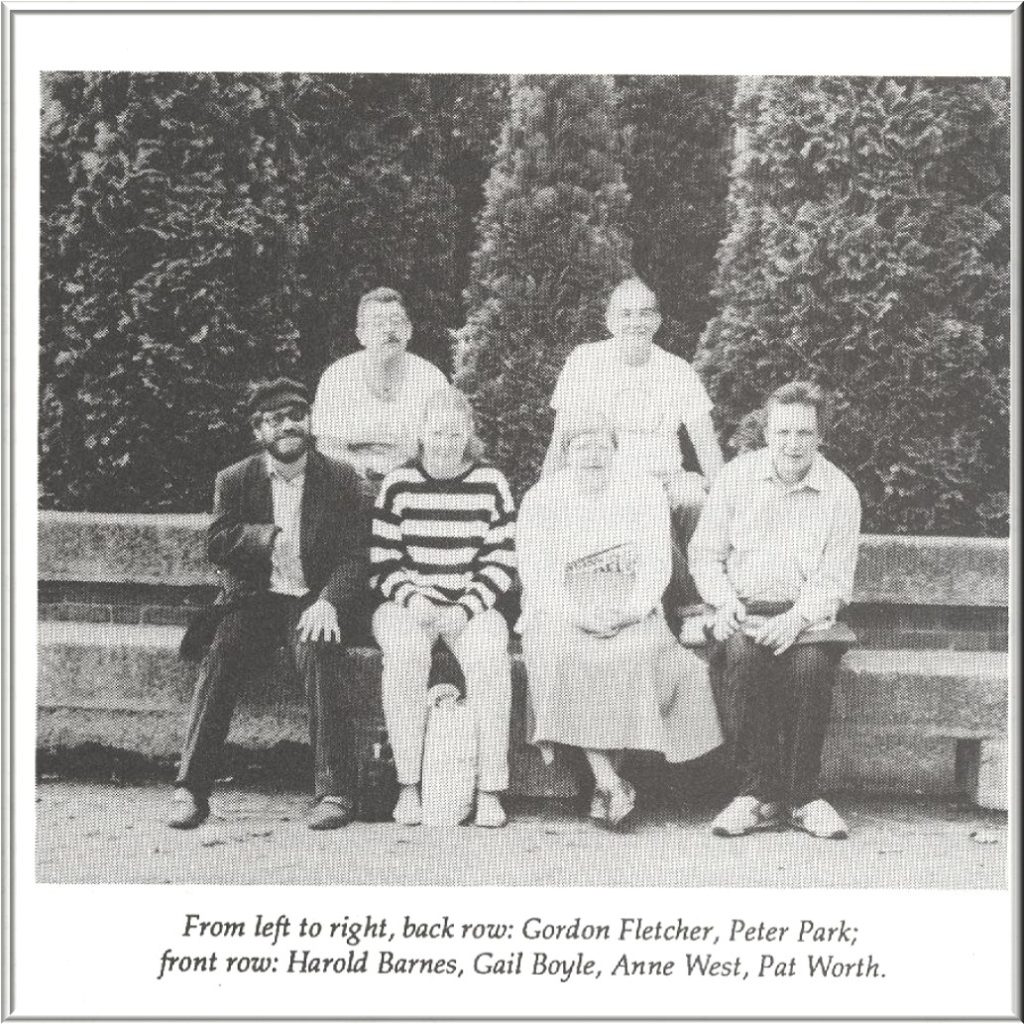 Members of the Association began to ask what kinds of services, what kinds of community, what kinds of society should we be building.
The Association shifted its thinking about intellectual disability and began to see the core issues affecting people with an intellectual disability as basic equality, respect, dignity and human rights. When the Association changed its name to the Canadian Association for Community Living in 1985, the change reflected this shift in thinking and values. The issue was not to 'fix' people with an intellectual disability, but to create communities of equality and diversity where all people are welcomed and belong.
In 1987 the Association drafted a statement of the core values and principles of the association membership, citizenship and self-determination. The Association laid out objectives for itself – from closing institutions and sheltered workshops, to making funding for services more empowering of individuals' choices, to creating communities where children and families were supported – and laid out a profound redirection for the Association at all levels, stating clearly that it was time to shift from the segregating services that our movement had built when nothing else existed.
CACL entered the 90s firmly rooted in its commitment to change communities, systems, and laws that kept people confined to institutions and excluded from community, and has been working in this area since.
Inclusion Canada has been a leader in advancing inclusion and human rights for people with an intellectual disability and their families – through deinstitutionalisation, inclusive education, building inclusive communities, family support initiatives, access to employment, many legal cases to advance our cause, and leadership development.
The disability movement in Canada
People with disabilities have struggled for acceptance and equality for centuries now. They have been discriminated against, mistreated, misunderstood, oppressed, persecuted and sometimes killed due to prejudice, intolerance and indifference. This timeline highlights some of the long struggle for equality in Canada while also highlighting some of the victories.